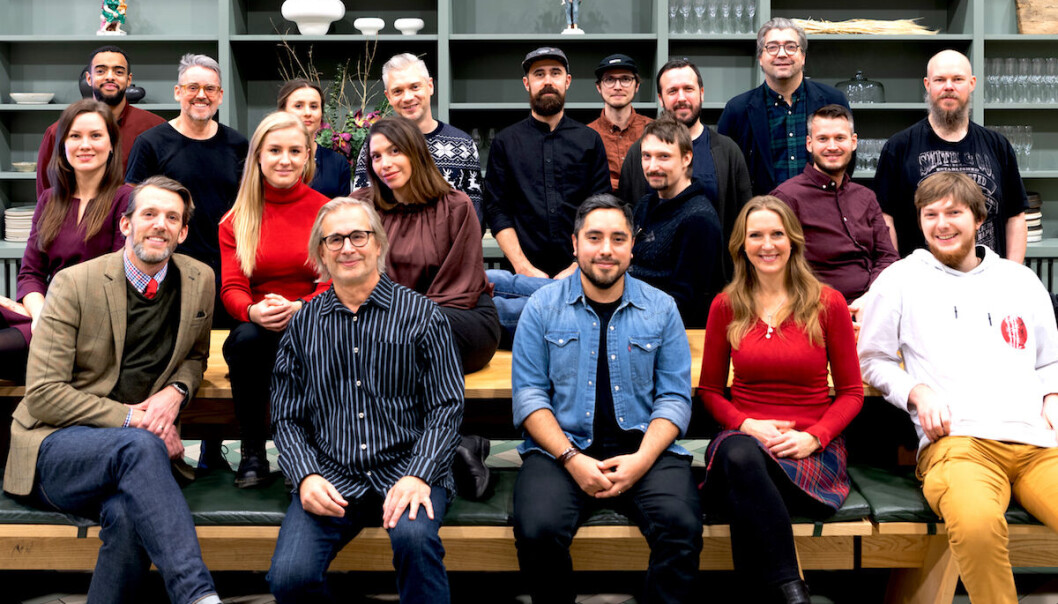 NOVA increases its focus on e-commerce: acquires the Swedish digital agency Cloud Nine
NOVA has started the year by acquiring the digital agency and e-commerce specialist Cloud Nine, in Sweden.
NOVA has started the year by acquiring the digital agency and e-commerce specialist Cloud Nine, in Sweden. It will become a natural part of the integrated agency group that NOVA is building in the Swedish market. Cloud Nine's specialised knowledge of e-commerce will play an important role in the ecosystem of digital services that NOVA provides. Cloud Nine has close to 40 employees, who will join Pineberry, Infunnel and the Optimizely specialist Epinova, as the foundation of NOVA's Swedish group of companies, which now has 130 employees.
"Cloud Nine is one of Sweden's leading players within e-commerce. They boost NOVA's specialised knowledge in this field and allow us to offer a complete range of all services in the digital ecosystem. Together, we can meet customers' needs for advice and cutting edge expertise within e-commerce, a field which is now growing at record speed," says Michael Jäderlind, CEO of NOVA in Sweden.
An e-commerce powerhouse
Through the acquisition of Cloud Nine, NOVA can now provide e-commerce solutions on most leading e-commerce platforms, such as Optimizely, Lithium and Centra. NOVA's customers in Sweden now include C More, SEB, Granngården, Postnord, Permobil, Volkswagen, Sony Music, Houdini Sportswear, Bemz, Doktor.se, Cylinda, Visma, Efva Attling, Filmstaden, Mercedes and Tetra Pak.
"Together with NOVA, we increase our capacity to deliver all the digital services that customers need to be able to increase their growth. At the same time, we can retain our entrepreneurial spirit and give all employees the opportunity to become co-owners in the company," says Carl-Fredrik Risbecker, CEO of Cloud Nine.
Good for the employees
NOVA's acquisition of the majority of the shares in Cloud Nine creates an opportunity for all employees in the company to become co-owners. The company's CEO also continues in his role and as a part owner. Co-ownership is a key core value in the NOVA group, where all employees of its companies have the opportunity to become co-owners. This is part of NOVA's ambition to become the Nordic region's best workplace, according to CEO and founder Geir Allan Hove.
Hove also says, "The demand for growth-driven e-commerce solutions is now increasing even more, as a result of the pandemic. With Cloud Nine, we get a solid start to 2022 in Sweden and even better opportunities to meet customers' needs to strengthen their e-commerce solutions. Together with NOVA, Cloud Nine will be an important part of the digital ecosystem of services we offer."
Flying start
Since 2021, NOVA has acquired the SEO and SEM company Pineberry and the Martech agency Infunnel, in Sweden. They are specialists in marketing automation, CRM and the digitization of customer journeys. NOVA has previously built the Optimizely / Episerver focused subsidiary Epinova, which specializes in web and e-commerce solutions, as well as digital customer experiences.
In parallel with the acquisition of Cloud Nine, NOVA is currently establishing two new companies in Sweden that will provide services within design and user experience and strategic brand consulting. Further acquisitions and new ventures are planned in Sweden in the future, in order to position NOVA as a leader in e-commerce, digital marketing, digital service design and strategic brand development.  
Facts about Cloud Nine
Cloud Nine was established in 1999 and is a leading Swedish digital agency. It works with strategy, design, digital solutions and the development of e-commerce platforms for Swedish and international brands. Among its customers you will find Permobil, Volkswagen, Sony Music, Dermosil, Houdini Sportswear, Bemzoch and Polygon. Cloud Nine has 40 employees and offices in Stockholm, Helsinki and Gdansk.