We are here to make it easier for brands to build an outstanding presence in a world of digital ecosystems
NOVA is a Scandinavian consultancy group, founded in Norway in 2007. We offer a complete range of services to businesses with a digital core. From brand strategy to applied technologies and performance marketing.
Committed to making our clients thrive, powered by joint collaboration, united by a shared love for the craft
Led by a strong spirit of collaboration, we act together to address our clients' challenges. We create teams with the perfect mix of cutting-edge expertise in strategy, design and development. We work smarter, powered by a toolbox of common processes. And we aim higher, united by a shared love for our craft.

That's the kind of excellence we provide:

Excellence made easy.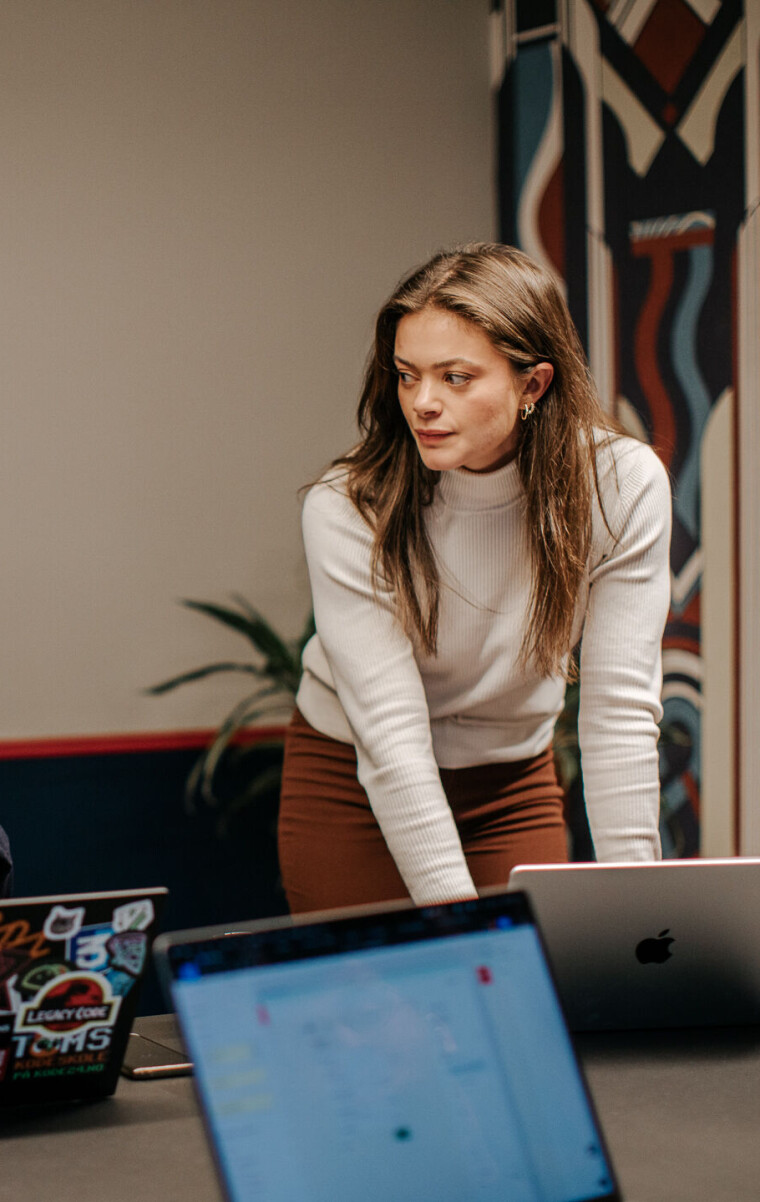 Navigating complexity
in a world of digital
ecosystems
Today, we live in a world of digital ecosystems intertwined with most parts of our lives. But with the increasing complexity of digital experiences, most business leaders find it difficult to prioritize the right services and build cohesive, sustainable and competitive brands.

That's why we are here. We make it easier for you to build an outstanding presence in a world of digital ecosystems.
1
Framing the bigger picture
We always zoom out to fully understand the challenges our clients are facing as well as the rich complexity of the human needs we are serving. That's how we help our
clients build cohesive, sustainable and competitive brands in a world of digital ecosystems.
2
Excelling at the craft
Whether we act as leading specialists or in teams with a tailored mix of expertise, what signifies our approach is a deep and shared love for the craft. We never compromise on this: to always excel at the craft – from business
insights to design and code.
3
Staying down- to-earth
All too often, prestige kills excellent ideas and ruins great partnerships. That's why we've grown a culture of mutual respect and peer-to-peer collaboration to help us act
together and best tackle our client's challenges.
4
Focusing on results
At the end of the day, results are all that matters. But great results always begin with relevant goals and come from excellent solutions. That's why we organize ourselves to be as close to our client's businesses as necessery and deliver as great results as possible.
The perfect mix of
cutting-edge expertise
Business Insight
We offer a unique blend of business
insight with technical and marketing expertise to help you drive success.
Brand Strategy
We help you navigate the future, clarify your brand's position, design your core identity and outline a roadmap for
profitable growth.
Experience Design
We create powerful services and digital experiences that drives your brand through innovation and design.
Applied Technology
We utilize technology to solve your
critical challenges and exploit the value inherent in your data and information.
Marketing
We optimize your visibility and use digital marketing to gain traffic and convert your visitors into lasting customer relationships.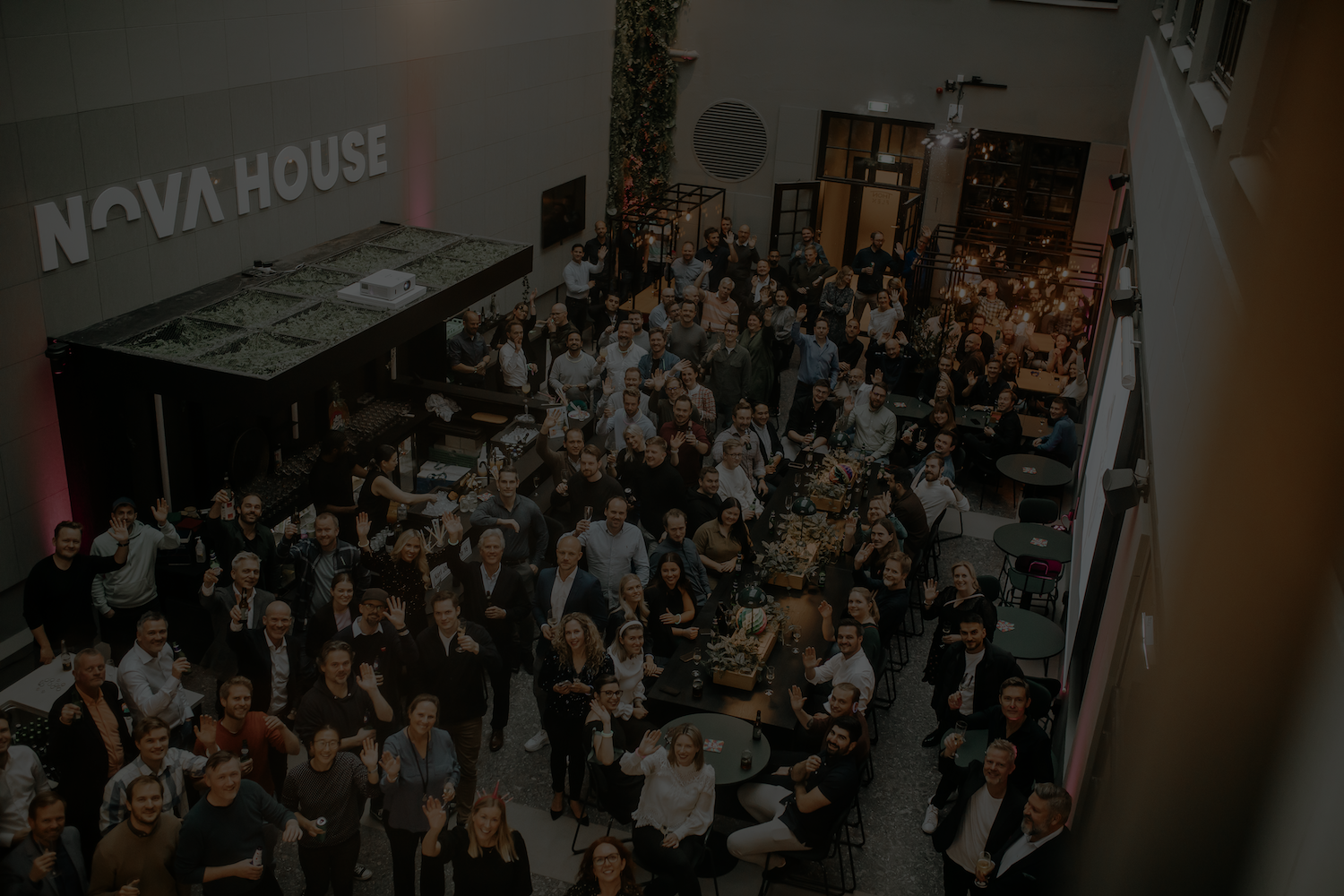 A tailored group of specialists, creating a bigger perspective together
Cloud Nine er et digitalt byrå som hjelper merkevarer med å øke inntektene ved å bygge prisvinnende nettsteder.
Enterprise websites on headless platforms

Custom E-commerce B2B, B2C and DTC solutions

Consulting

Dekode is a creative digital agency specialized in WordPress. We help our clients transform business strategies into specific and measurable digital solutions.
Enterprise websites on headless platforms
Custom Wordpress development and maintenance
Digital design, UI and UX
Egde is a digital agency that help companies succeed in digitization. We provide services from strategy to design, development and implementation.
Web development

E-commerce

Advisory services
Epinova Norway is a digital agency and a platinum Optimizely partner. We provide strategic advisory services and develop tailored, scalable and efficient web solutions.
E-Commerce solutions

Enterprise websites

Strategic advisory services
Epinova Sweden is a digital agency specialized in Optimizely. We develop innovative, scalable and efficient web solutions that empower businesses to succeed.
E-Commerce solutions
Enterprise websites
Strategic advisory services

Fyr is a strategic digital design agency. By leveraging total experience design as a strategy, we create exceptional experiences for everyone.
Digital experience strategy
Product and service concepts
Visual, UX and content design
Infunnel are specialised in CRM and martech solutions. We combine marketing & technical best-practice to create outstanding customer journeys.
Marketing Automation
CRM strategy and implementation
Business Intelligence solutions
Northern Beat is a UX agency that works to simplify people's everyday lives, and to facilitate healthier life and planet.
UX and UI design
Service design
Business design
Novalab is an incubator and seed investment company aimed at employees who have ideas for new products and services or who want to pursue their own entrepreneurial ideas. The investment program invites employees to participate in investments in technology driven Nordic startups.
Novanet specializes in .NET. We provide knowledge and quality that helps our customers reach their intended goals for developing software.
.NET
Azure solutions
Solution architecture
Novacare is a digital agency specialized on Application Life Cycle Management, and building digital solutions based on state-of-the-art web technology.
Headless technology (Contentful, Sanity)
CMS technology (Umbraco, Optimizely)
Tailored solutions
Point Taken are experts on Microsoft solutions. We help companies utilize secure and modern technology within their organizations.
Microsoft 365 and SharePoint
Dynamics 365 and PowerPlatform
Azure solutions and Cloud security
Pineberry is a leading partner for data-driven marketing, helping companies grow through transparent and knowledge-based solutions.
SEO
Google Ads
Social media
Rocket is a premium marketing agency for omnichannel B2C and B2B, with expertise in performance marketing, SEO and CRO.
Content strategy and SEO
Paid advertising in search, display and social media
Conversion rate optimizing and web analysis
Singular Studios is a strategic brand and design agency. We help businesses grow by building brands with singular clarity.
Brand strategy
Brand design
Brand communication
The kind of brands we partner with
We work with brands across all industries. Our clients have an ambition to grow by building an outstanding presence in a world of digital ecosystems.
From day one we have aimed to be the best place to work
Ever since we started our first consulting agency in 2007, our aspiration has remained unchanged to create the type of company we want to work for.

Our roots are Norwegian and our company culture is deeply influenced by Scandinavian values. This is reflected by our commitment to equality, cooperation, responsibility and fairness inn all aspects our our operations.
Co-ownership philosophy

We are committed to fostering an inclusive and entrepreneurial culture that empowers all employees to
feel valued and engaged and to seek co-ownership.

Collaborative spirit

We believe that great things happen when experts collaborate, which is why we are dedicated to nurturing a culture of transparency and teamwork throughout our operations.

Specialist cultures

We believe that experts thrive in specialized companies.
To facilitate this, each of our brands nurture a unique core culture as a foundation for developing specific capabilities.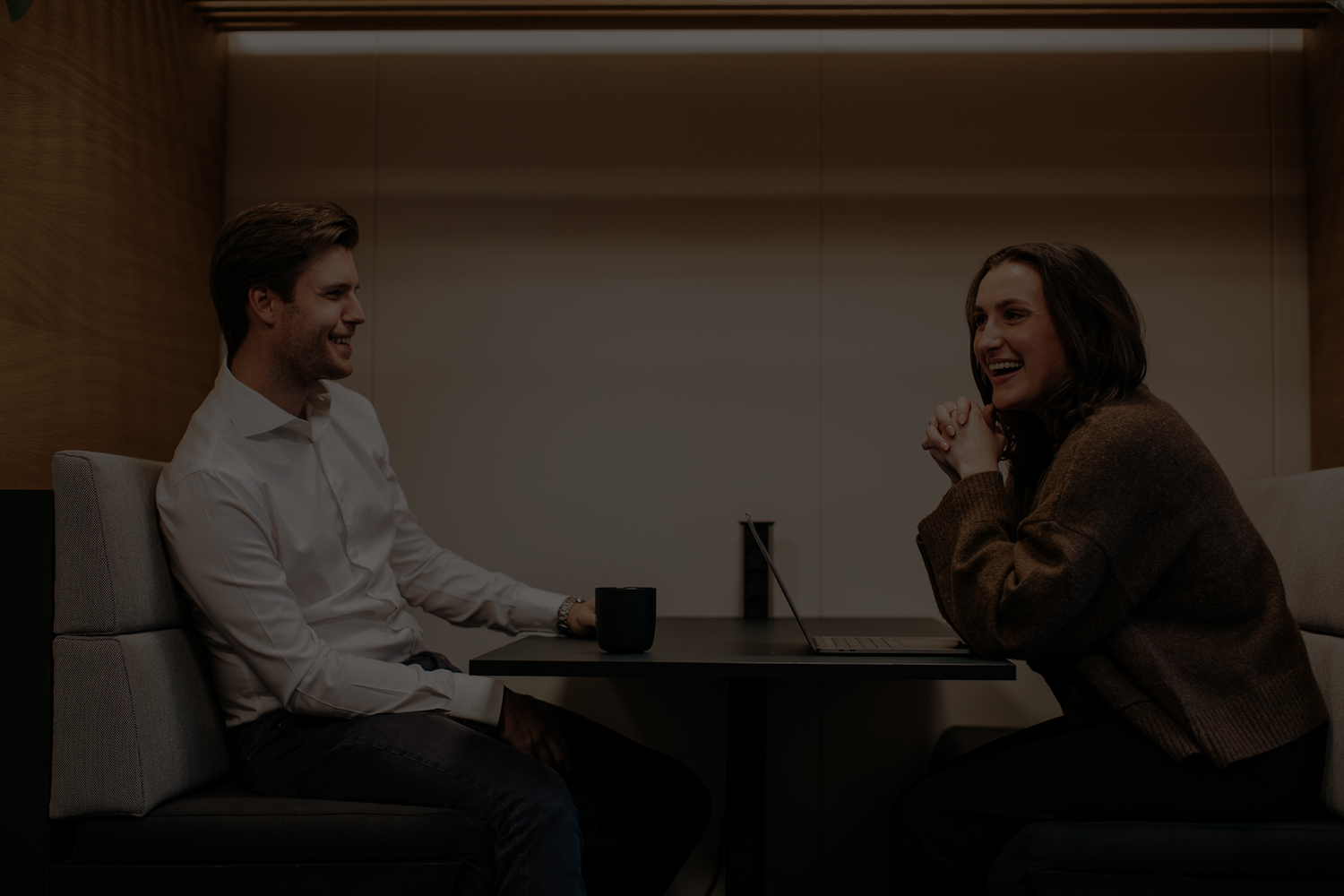 Curious about
joining us?
Here your can see a selection of currently open positions. If nothing fits your expertise, you are always welcome to contact us here or explore the job listings at each of our companies' websites.