Press release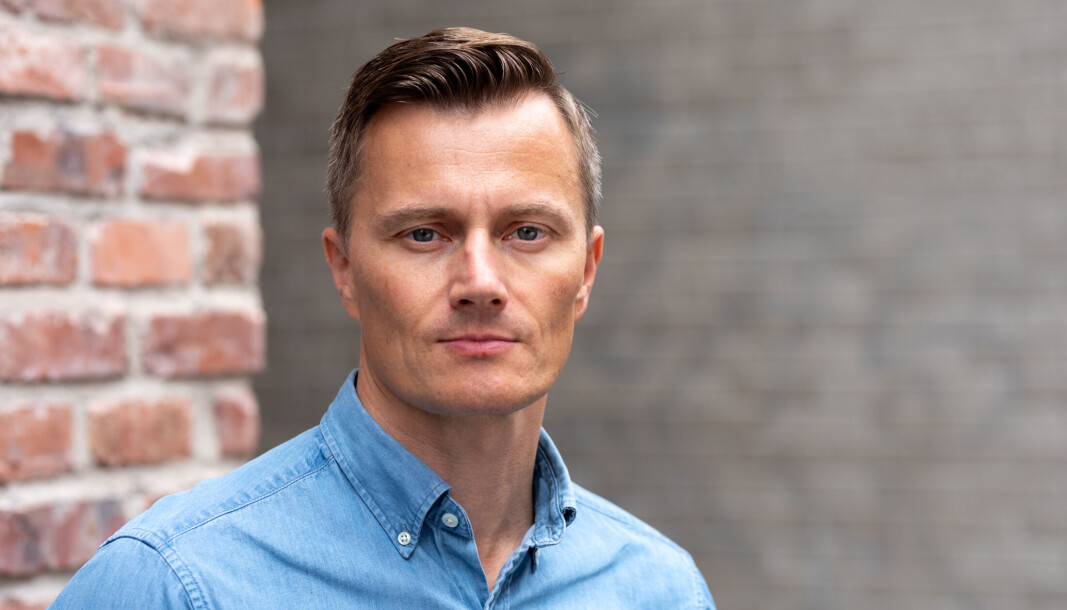 Solid Nordic growth
NOVA ended another year with solid growth.
Nova Consulting Group (NOVA) ended another year with solid growth and increased its turnover by 27 percent to NOK 468 million in 2021, while pro forma turnover ended at 540 million. Last year was the year in which NOVA took important steps as a Nordic player. Through acquisitions and new ventures, the Group has increased its number of employees ten-fold and its turnover in Sweden five-fold.


"We are very pleased with last year's results and especially what we have managed to achieve in our neighbouring country," says Geir Allan Hove, CEO of Nova Consulting Group, who says that in 2022 the main focus is further development in Norway through potential acquisitions and the establishment of new services.


"We acquired three companies and established two new ventures in Sweden during 2021. Now we will spend some time getting to know each other and establishing our collaboration model while we look for opportunities for further expansion in Norway," he says. If we disregard the acquisitions, NOVA's organic growth in 2021 was 15 per cent, while our EBITDA margin was 13.2 per cent. "This growth is in accordance with, if not better than, the plans we made when Explore Equity took its ownership stake in NOVA during the summer of 2020," says Hove.


Three acquisitions and three new ventures
During the last year, NOVA has acquired the Swedish companies Pineberry, Infunnel and Cloud Nine. Furthermore, we established design agency Fyr and Singular Studios both with headquarters in Stockholm. NOVA was already present in the market with Epinova AB. Turnover in Sweden thus increased from 14 million (with 12 employees) in 2020 to 65 million (with 130 employees) in 2021. The model of co-ownership that is one of the core elements in NOVA's philosophy has been very well received and participation in our share program brought far more employees into co-ownership after the acquisitions. In Norway too, we had expansion through the establishment of the digital marketing company Rocket, which has already become four employees and continues to grow month by month.


"Last year's solid development has strengthened us significantly in communication-related services. The time when technology and communication were completely separate deliveries is over," says Geir Allan Hove, "If we are to be a one-stop strategic partner for our customers, we must understand our customers' needs and provide services in all the critical areas through the platforms we build for them," he concludes.


About NOVA in Sweden
The following agencies comprise Nova in Sweden:
Singular Studios. A strategic branding and design agency delivering services within brand strategy, strategic design and strategic implementation.
Pineberry. One of Sweden's leading agencies in digital data-driven marketing with a focus on SEO, SEM and advertising on platforms such as Google, Facebook, Amazon, Instagram and YouTube.
Cloud Nine. A leading Swedish digital agency that creates, designs and develops e-commerce platforms.
Fyr Agency. A total experience design agency that creates positive and targeted experiences through digital interaction with customers' brands.
Infunnel. One of Sweden's leading agencies in marketing automation, CRM, digital leads and digitization of the customer journey.
Epinova. Specialists in online and e-commerce solutions as well as digital customer experiences using Optimizely (formerly Episerver) as a platform.
Nova's customers in Sweden include C More, SEB, Granngården, Postnord, Permobil, Volkswagen, Sony Music, Houdini Sportswear, Bemz, Doktor.se, Cylinda, Visma, Efva Attling, Filmstaden, Mercedes and Tetra Pak.


About Rocket
The latest addition to the Norwegian branch of NOVA is Rocket, a digital marketing agency that works with SEO, CRO and paid advertising, in addition to the recruitment of specialists in these fields. The company is founded by Magnus Strømnes Bøe, formerly a partner in RED dentsu X and head of RED Performance, Vegard Rohde Garder, former CTO of Visibility, and Erik Holland Haukebø who previously held the position of CRO and Experience Manager in TV2.
About Nova Consulting Group
Nova Consulting Group is a Nordic consulting company providing digital services and supporting some of the Nordic region's largest brands with strategic consulting, user experience, design, digital service development, collaboration and cloud services and digital marketing. The Group has achieved steady profitable growth since its inception. During the past eight years, it has attained a growth of over 20 percent annually. At the beginning of 2022, the Group had a turnover of 540 million and over 350 employees.
The companies in NOVA comprise; Epinova AS, Novanet, Northern Beat, Novacare, Point Taken, Epinova AB, Novalab, Pineberry, Infunnel, Rocket, Cloud Nine, Fyr Agency and Singular Studios.