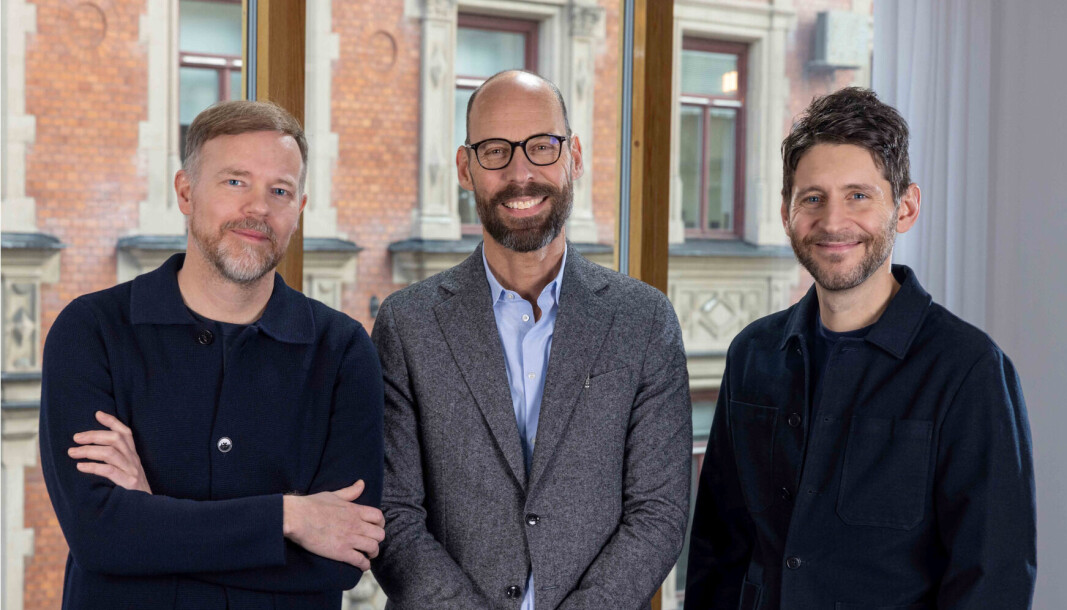 NOVA establishes the brand agency Singular Studios
NOVA is expanding once again by starting a new Swedish strategy and branding agency. The new agency is called Singular Studios.
Behind Singular Studios it are three of the industry's leading lights, Peter Asplund, Tobias Brandt and Herman Kipowski. Using their extensive and broad experience of brand development, this trio have a central role in making NOVA a strategic partner for their customers. Together with the agencies Cloud Nine, Pineberry, Infunnel, Epinova and Fyr, Singular Studios will be an important part of the ecosystem of digital services that NOVA is building in the Swedish market.
With this new brand agency, we now have a complete range of services that today's companies need to create, develop and drive their brands towards increased growth
Michael Jäderlind, CEO of NOVA in Sweden
— With the new star trio at Singular Studios, we now have the cutting-edge expertise in brand strategy and strategic design required to really help companies grow. For us, it is crucial to build the new brand agency from the ground up to ensure a deep understanding of new technology and digital ecosystems in combination with strategic brand development, says Michael Jäderlind, CEO of NOVA in Sweden.


Brand-driven power
Peter Asplund will be CEO and project manager at the new brand agency Singular Studios. He formerly held the position of customer manager at Grow and the Digitalist Group. Asplund has also previously held marketing director positions at Clas Ohlson, Norrmejerier and Polarbröd.


— Our most important contribution is to help our customers develop their brands into the superpowers they can become. When a company becomes brand-driven, it gains an enormous force that creates a solid basis for increasing its long-term growth. This involves its entire operations, from internal adaptations to external communication. The broad digital excellence within the NOVA group provides many synergy effects in this process," says Peter Asplund CEO, project manager and co-founder of Singular Studios.


Expansion and revitalization
Tobias Brandt will be Strategy Manager at Singular Studios.
— Our objective is to increase our customers' long-term competitiveness by positioning their brands with exceptional clarity. We usually work with companies in connection with their establishment, when they expand or are undergoing change in order to revitalize their operations. In such situations, the brand becomes crucial in directing and driving development," says Tobias Brandt, Strategy Manager and co-founder of Singular Studios.


Co-ownership is key to expansion
Herman Kipowski will be design manager at Singular Studios. He formerly held the position of design manager at Seventy Agency.


— With our strategic depth and creative prowess, we can assist all companies that want to create and develop a clearer position in their respective markets. We are already planning to increase hires and aim to at least double our size during the year. The fact that we can also offer all new employees co-ownership is a key to being able to recruit the sharpest brains in the industry," says Herman Kipowski, design manager and co-founder of Singular Studios.


The Swedish part of NOVA already includes the digital and e-commerce agency Cloud Nine, SEO and SEM specialists Pineberry, total experience design experts Fyr Agency, MarTech agency Infunnel, who specialise in marketing automation, CRM and digitization of customer journeys, and the Optimizely / Episerver-focused company Epinova, which specializes in web and e-commerce solutions as well as digital customer experiences.
Facts about Singular Studios
Singular Studios is a strategic brand and design agency that helps companies grow sustainably. Providing services in brand strategy, strategic design and strategic execution, Singular Studios creates brands with exceptional clarity and thus builds long-term competitiveness for its customers.